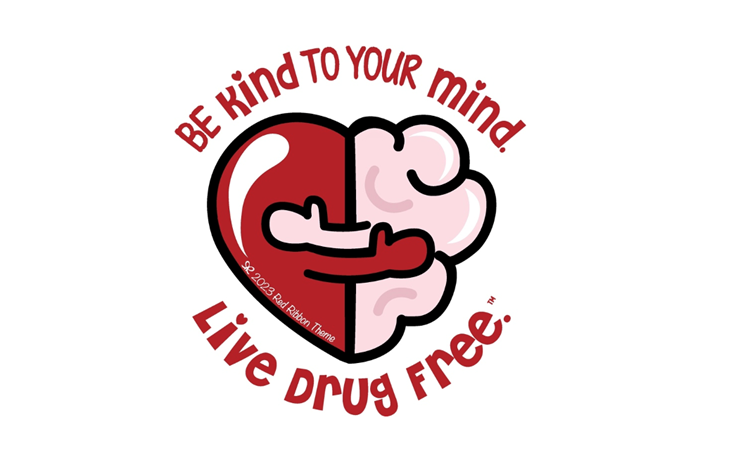 Red Ribbon Week is October 23-27
Wednesday, October 25, 2023
Paine Panthers are reminded that a DRUG FREE life is the way to be! This year's national theme is "Be Kind to Your Mind -Live Drug Free." Students were able to participate in a poster contest and are enjoying "Spirit Days" all week long. 
Monday, Oct 23 - Go RED! For Red Ribbon Week -Wear RED!!
Tuesday, Oct 24 - Double the FUN -Not Drugs! Twin Day! 
Wednesday, Oct 25 - Say NO! Drugs are Wacky! Wacky Wednesday!
Thursday, Oct 26 - Be Smart, Strong, & Drug Free!  -Mathletes VS. Athletes! Dress your nerdiest or sportiest!
Friday, Oct 27 - Drug free & Panther Proud! - Wear Black & Gold, PAINE PRIDE T-shirts and colors!